A North Carolina public school says it's exploring ways to "revise campus policies" after children as young as 14 were invited to a on campus.
Forsyth Technical Community College in Winston-Salem was thrust into the national spotlight Tuesday after a video published by showed a drag queen straddling a young girl during an LGBTQ Pride Festival at the school.
The school confirmed in an earlier statement that students of all ages were allowed to attend, and photos posted by the school's official Instagram account showed drag queens posing with .
Promotional materials for the event, which was held at a restaurant on campus, featured photos of four drag queens and advertised a "drag performance" and "free food, drinks, music & activities."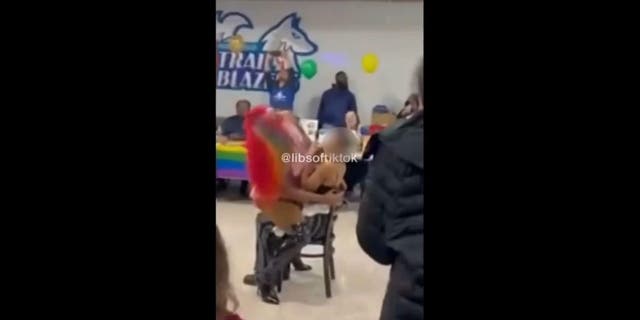 Paula Dibley, the school's chief officer of student success and strategic innovation, confirmed to Fox News Digital that the girl being straddled in the video is a student, and that "parents of children under 18 were not notified of this event in advance."
"Pride Fest is produced by the Pride Club, which is a student-led organization," she said. "All events on campus are entirely voluntary."
Dibley said the situation has prompted the school to review its policies for future events.
"We have been in close contact with our early college school leadership and are talking with both about how we can revise campus policies and procedures regarding early and middle college students' attendance at campus events," she said.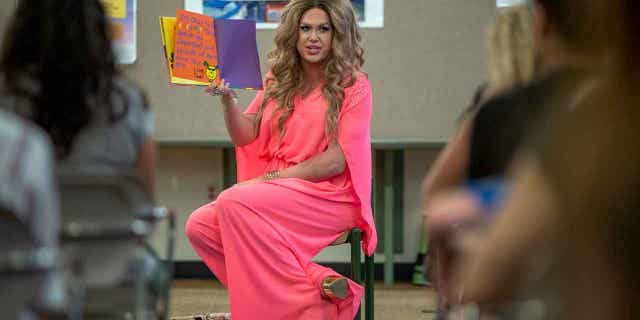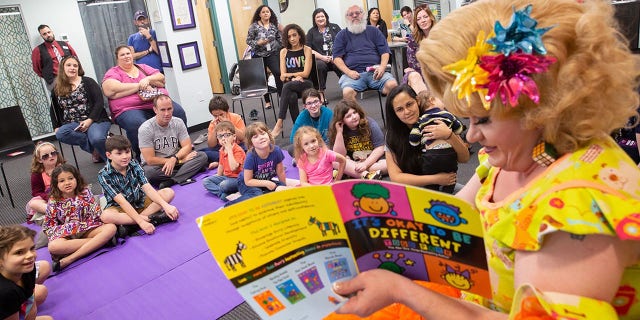 A program of the Forsyth County Health Department, Prevent Ongoing Spread of STIs Everywhere (POSSE), which set up a free HIV and STI testing station at the event and repeatedly promoted its participation on its Facebook page, has since backtracked on its support for the event.
"So excited to be apart (sic) of Forsyth Tech's PRIDE Fest!" POSSE wrote last week.
Forsyth Public Health Director Joshua Swift issued a statement to Fox News Digital Tuesday evening saying POSSE had spent $58 in taxpayer funds for supplies for the event, but he disavowed "the actions that allegedly took place."
"P.O.S.S.E, which stands for Prevent Ongoing Spread of STIs (Sexually Transmitted Infections) Everywhere is an outreach section of Forsyth County's Department of Public Health," Swift said. "Our staff is committed to meeting the people we serve where they are. We believe we assign an appropriate amount of attention on the LGBTQIA community around education and prevention of sexually transmitted infections."
"Our staff was aware that there would be drag performances but was not involved with planning the event and had no information regarding the age of the attendees," he continued. "We spent $58 on supplies from the department's operational budget which is funded locally and in-part by the State of North Carolina. We do not condone the actions that allegedly took place during the event."
Dibley told Fox News Digital that Forsyth Tech did not use any public funds for the event. She did not respond to a follow-up question asking where the funds came from and how much was spent on the event.
An individual claiming to have direct knowledge of the situation told Fox News Digital that all students, including the , were notified via email that there was free pizza at the on-campus restaurant, and that it made no mention of drag queen performances. The individual said some of the kids were "tipping" the performers with cash during the event.
Forsyth Technical did not respond to Fox News Digital's inquiry asking the school to verify the individual's claims.